The weather in Gujarat has been changing for some time now, sometimes it is raining and sometimes it is hot. This time the summer has not been as hot as last year. Now the Bay of Bengal will have its first cyclone of the year, activity has already started in the Bay before the monsoon. System
Also read ઉપયોગી માહિતી UPI ને લગતી ગુજરાતી માં જાણો
According to the Meteorological Department, a cyclonic circulation has already formed in the Bay of Bengal. That is, before a storm forms, a system has already formed in the sea. Pre-monsoon storms usually occur in Indian seas in April and May. There are also several instances of pre-monsoon storms wreaking havoc in the Arabian Sea and Bay of Bengal. The system will strengthen over the Bay of Bengal on Monday and form a low pressure area. Due to which it is likely to start affecting some areas.
Also read ઠંડીમાં બીમાર થવાથી કેવી રીતે બચવું

 
'
In which direction will Moka' storm go?
Cyclones in the Bay of Bengal usually affect three countries. Cyclones forming in the Gulf often hit India, Bangladesh or Myanmar. There is no definite information about where this storm will hit yet. The direction of the storm is determined by various weather models. However, these models around the world are showing different paths of the storm.
Also read દાંતના દુખાવા માટે ઉપયોગી ઘરગથ્થુ ઉપાય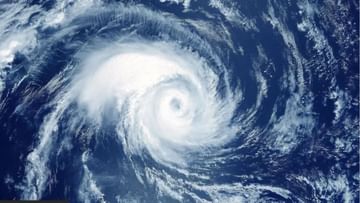 ગુજરાતી માં ન્યૂઝ વાંચો
 
The Meteorological Department says that only after the existing system strengthens and forms a low pressure area will it be known which areas the storm will move towards. As per what various models are showing, the threat is now looming over Myanmar, which means that the cyclone is likely to move towards it. However, it is very difficult to predict the path of summer storms. It has also happened many times that the storm has changed its course again after its formation.